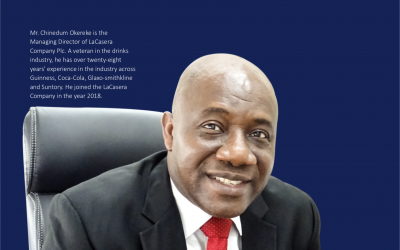 After a slight decline in 2016 and 2017, 2018 marked a growth point in the soft drinks industry. What do you think have been the main reasons for this success?To properly put things in the right perspective, permit me to relay some numbers. Trusted data has shown that...
Incorporated in Nigeria in the year 2000, The La Casera Company (TLCC) is a member of JOTNA Group of Companies.
TLCC is a leading beverage company and the pioneer of PET bottled Carbonated Soft Drinks (CSD) in Nigeria.
Address:
Plot 9A Block E, Amuwo Odofin Industrial Estate, Badagry Expressway, Mile 2, Lagos, Nigeria
Phone: (+234) 07051051000
Fax: (+234) 07051051000