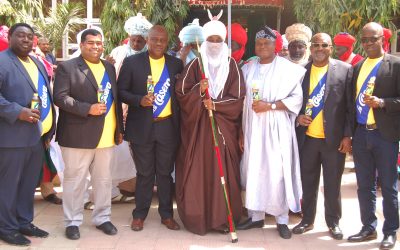 In today's world of cut throat competition, it is refreshing to see companies still investing in peoples' lives while driving growth. This conviction was put forward when the management of The La Casera Company (TLCC), makers of leading premium apple soft drink, La...
Incorporated in Nigeria in the year 2000, The La Casera Company (TLCC) is a member of JOTNA Group of Companies.
TLCC is a leading beverage company and the pioneer of PET bottled Carbonated Soft Drinks (CSD) in Nigeria.
Address:
Plot 9A Block E, Amuwo Odofin Industrial Estate, Badagry Expressway, Mile 2, Lagos, Nigeria
Phone: (+234) 07051051000
Fax: (+234) 07051051000